Try Before You Bike
Working with your Council to make cycling affordable, safe and hassle-free for everyone
Try a brand new or nearly new bike for a small monthly fee
The fee (which includes lights, lock, helmet) is fully refundable if you buy the bike
FREE helmet with every order
FREE maintenance call out for your peace of mind
If you fall in love with your bike (you will!) buy at a reduced price, set up a payment plan or use the Cycle to Work scheme
Bikes are delivered by qualified cycle instructors who will give you the confidence to cycle regularly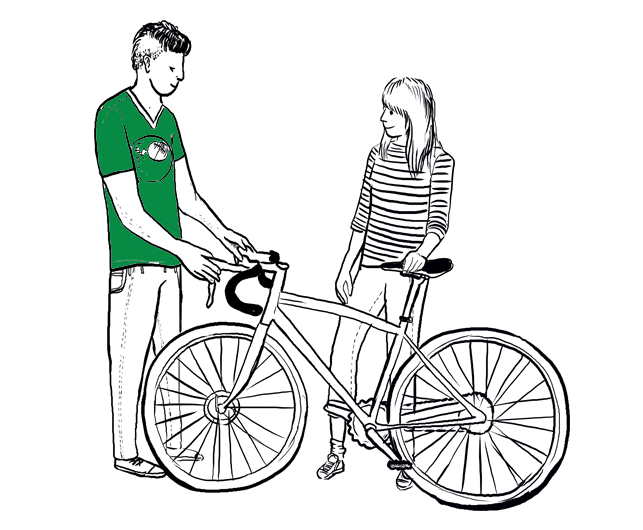 How do I get my bike and FREE helmet?
It's pretty simple, follow the link below and then use the filters to help you choose the right bike and accessories for you and order online
One of our qualified cycle instructors delivers the bike to your door and will make sure you are confident enough to get going
Maintenance is covered so just enjoy your bike (free maintenance for the first three months of trial only)
What happens once I have my bike?
The rest is up to you and you even have your own account to manage everything. Check out your choices
Loving the bike? Then why not buy it - you get up to three months trial fees deducted from the price and we give you the helmet for FREE and then you can either: (i) buy at a further 5% discounted price; (ii) buy through the Cycle to Work scheme; (iii) buy through an interest-free payment plan over 12 months
Trial for another month - you can trial it for as many months as you want, some people prefer the flexibility of hiring, just remember that you only get free maintenance for up to three months and only three months fees refunded if you want to buy it
Cycling not for you (we have failed!) - book a collection and we collect free of charge
Still got questions?
Visit our TBYB Frequently Asked Questions